Dr. Sanjay Chauhan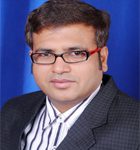 It's a life time opportunity for me for meet Prof. Chanavaz, I don't have words to explain his greatness but I would like to say that there are certain people in life and after meeting them, life is divided in two parts… before and after you met them. I am thankful to the organizers to bring such a wonderful course to India and it's only because of them that such world class education is possible in India at such a price.
B.D.S , PGCE,
Dr. Amit Domale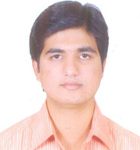 Experience at Ciiomfi is really very good and more over it's a structured education system for Implantology, only one available in today's date
B.D.S.
Pune
Dr. Abhijeet S. Mohkhedkar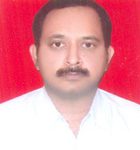 A well structured course for developing orientation and ability to undertake implant surgeries of any magnitude.
M.D.S
Aurangabad
Dr. D. D. Pandit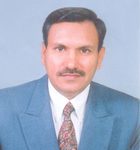 It is a comprehensive, well structured Implant course being conducted by CIIOMFI, It is excellent for even beginners.
B.D.S
Ahmednagar
Dr. Sanghamitra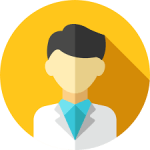 My experience with association to CHANAVAZ course has been like a long time wish fulfilled, being an academician and enthusiast of Implantology, I was keen to get hardcore structured learning. After doing many short implant programs in India, I was trying to look outside India, destiny has its way, and I got opportunity to go Lille University in France. When I heard that Prof.CHANAVAZ's Implant program was launched in India, I was amongst the first to join. Guys look no further, it's here…
Prosthodontist
Bengaluru
Dr. Bharat Rathore
I have learned a lot from this Course and special thanks to Prof Manuel Chanavaz and also Dr Veejay Deshpandey. I don't think there could have been any better course for me to learn Implantalogy and I wish to continue learning from the mentors.
Maharashtra
Dr. Alkesh Jain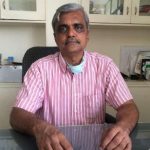 Excellent Surgical procedure exposure with thorough theoretical and basic science background.
B.D.S.
Gujrat
Dr. G. Vijay Srinivas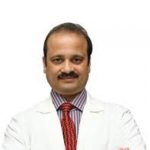 Overall programme is excellent,very informative and very much useful to upgrade in implant dentistry.
B.D.S., M.D.S.
Hyderabad
Dr. Deepali Chavan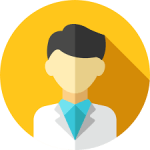 Very Good!! This course is very good. It clears all my doubts about implants and now I have confidence about doing impant surgery on my own.
B.D.S
Sangali, Maharashtra
Dr. Sajid Kantharia

To learn from Dr Chanavaz should be made compulsion for all dental surgeons practicing all over the world. Not a biased course by a implant manufacturing company, so you really learn the concepts of Implantology, "AN EYE OPENER"
B.D.S
Mumbai
Dr. Sharmila Joshi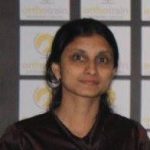 As a faculty, Prof. Chanavaz is extremely knowledgeable and personally I haven't heard anyone like him before. All mentors are very good too and very student friendly
B.D.S
Mumbai
Dr. Poonam Sonawane Pawar
Had very inspiring time in this course, earned a lot of confidence. It is a very well planned course and informative too
Pune
B.D.S
Dr. Das gupta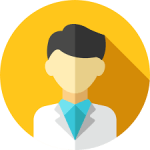 I have been a practitioner of Implant Dentistry since the last 16 years and also teaching the subject for the last 10 years. Upon listening to our "guru", Prof. Chanavaz, I realized that my knowledge of the subject was rather superficial. In its pursuit, we have discovered the potential of a teacher and thank the organizers for bringing in a person, who is able to tell us the 'why' and explain us the 'how' of the finer aspects of this intriguing subject! I would strongly recommend the course to all who are interested in the practice of implantology and whose commitment to the subject is paramount.
M.D.S
Bangalore
Dr. Bhatnagar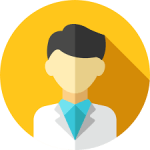 I did this program one year after starting my own practice and all I can say is that I am fortunate to have learned Implant Dentistry from stalwarts lilke Dr. Manuel CHANAVAZ. Everything was taught in details and mentoring session was the most valuable part of this program. Wish to thank Dr. Chanavaz and Dr. Deshpandey
B. D. S.
Thane