Not Just Implantology but the Science behind It…!
At CIIOMFI, the structure of education is based on scientific and academic philosophy. Our education delivery method is structured, unique and evidence based. We have backing of scientific evidence of last 55 years behind this philosophy. The core of education in this institute is not just based on dental science but medical science also has a major role to play. We firmly believe that oral implantology is a combined science and it should be must for oral implantologists to be well aware of all the aspects of basic, applied medical science and prosthetic rehabilitation.
20
Renowned Faculty and Mentors
7
International Collaborations
350
+ hours of Scientific Education
50
+ supervised surgeries per year
*These statistics are of Indian centres only.
Why CIIOMFI ?

Education For All
CIIOMFI firmly believes that Oral Implantology doesn't belong to any one speciality but actually is a  combined science and general practitioners can well be transformed into oral implantologists if provided with structured education and training.

Scientific and Structured Curriculum
Curriculum of both first and second year is very structured so that knowledge imparted can be grasped and applied easily. We take you step by step through basic to advanced implantology progressively in order to establish a stronger foundation.

Learn directly from World Leaders
Faculty at CIIOMFI consist of names who are world leaders in the field of oral and maxillofacial implantology. Great combination of national and international leaders from academic and clinical background.

Education based on Evidence
Clinical evidences of more than 5 decades are the foundation of the education which we impart with our students. This helps our students to establish facts over fiction throughout their career in the field of oral implantology.

Hands-on Learning
Nothing can teach better than experience and so we have more than 15 practical sessions and numerous mentor guided sessions of routine and advanced surgeries.

Higher level of Recognition
Successful graduates of "Post Graduate Diploma in Advanced Oral Implantology" attains higher level of recognition in International arena, among peers and in implant circuits. Overall credentials which helps you get recognition in many general dental bodies both in India and abroad.
Our Approach

Unbiased Scientific Learning
Often, Implantologists base their judgement under influence of limited knowledge or dependability on any particular system or commercial engagement but we are completely unbiased and provide a neutral atmosphere of pure scientific learning. Which means, you will only learn whats necessary for you to become an expert implantologist and will rely on scientific investigations for indications or contraindications in order to provide best treatment to your worthy patient.

Prosthetically Driven Implantology Approach
At Ciiomfi, We begin with end results in our mind and that forms the basis of exhaustive treatment planning. Implantology is not only surgically relevant but prosthetic restoration and soft tissue management has a major role to play for achieving long term predictable results.

Integrating Medical and Dental Sciences approach
With the marked increase in life expectancy of our patients, it soon became clear that mastery of the surgical and prosthetic phases of contemporary implantology had a relatively limited influence on the mid term (15 years) and long term (beyond 20 years) success rate of the procedures, if they did not accompany the full understanding of the basic applied medical sciences with basic and applied dental sciences.
Testimonials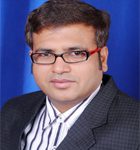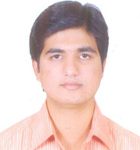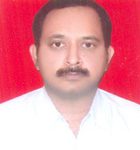 Dr. Abhijeet S. Mohkhedkar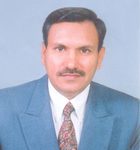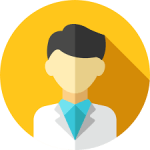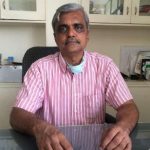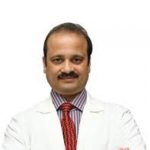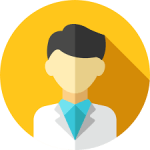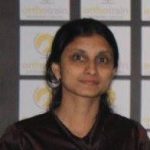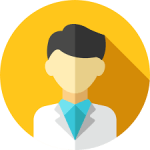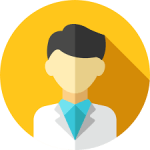 Mumbai
Chanavaz International Institute of Oral and Maxillofacial Implantology (CIIOMFI)
K17 Flower Valley, Behind Apollo Hospital, Khopat, Thane-400601
Phone no.: +91 – 22 – 40160885 / 40109542
Mobile no.: +91 – 9769937779 / 7400139358
Whatsapp no.: +91 – 9769937779
E-Mail: info@ditcentre.com
Website: www.ditcentre.com
Facebook: www.facebook.com/dcentre
Twitter: www.twitter.com/CIIOMFI
FOR REGISTRATIONS:
DD / Cheque should be sent to
Bungalow No.8, Priti Vihar, Thakur Complex, Kandivali East, Mumbai – 400101
Delhi
Chanavaz International Institute of Oral and Maxillofacial Implantology (CIIOMFI)
L-6, Chittranjan Park, New Delhi
Phone no.: +91 – 22 – 40160885 / 40109542
Mobile no.: +91 – 9769937779 / 7400139358
Whatsapp no.: +91 – 9769937779
E-Mail: info@ditcentre.com
Website: www.ditcentre.com
Facebook: www.facebook.com/dcentre
Twitter: www.twitter.com/CIIOMFI
FOR REGISTRATIONS:
DD / Cheque should be sent to
Bungalow No.8, Priti Vihar, Thakur Complex, Kandivali East, Mumbai – 400101